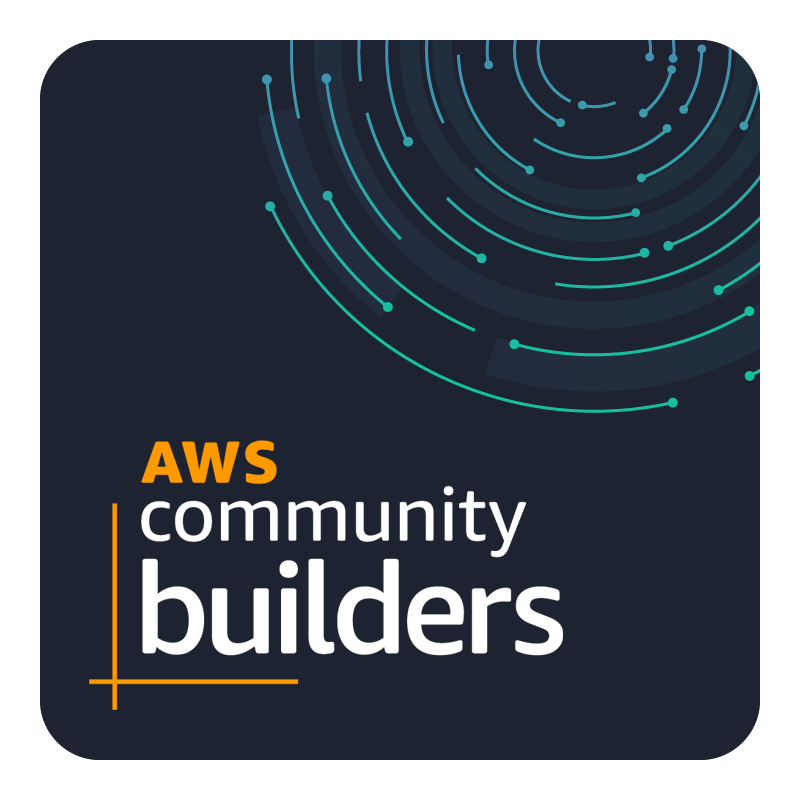 Introduction
I'm excited to announce that I've been accepted into the AWS Community Builders program!
I received the email today inviting me into the program, and I'm looking forward to diving in! I had been checking my phone for an Amazon delivery, and saw this email: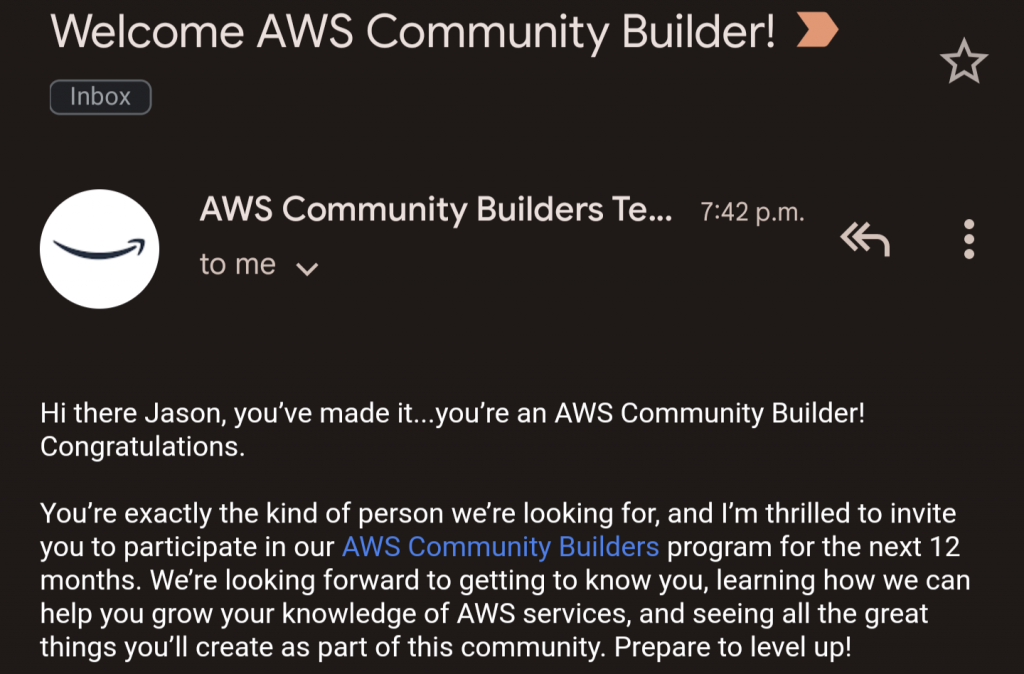 I'll be focusing on Cloud Operations, and I'm excited to ramp up the content on this page to include more on that topic.
What is the AWS Community Builders Program?
From the website:
The AWS Community Builders program offers technical resources, education, and networking opportunities to AWS technical enthusiasts and emerging thought leaders who are passionate about sharing knowledge and connecting with the technical community.
As I don't know much about the inner workings of the program, I'm looking forward to finding out more. I know there are some expectations to share and produce educational and technical content, and engage with building the AWS community.
My Focus
I have been focused on supporting applications hosted in AWS for the past year or so, and is the direction I've been taking in my Cloud journey. I've written a few articles on some of the AWS components I've been working with, but with no specific focus.
From the email, I will be focused on the Cloud Operations category in the program, so this is where I'll be dedicating more time to learning and creating content. In my current work role, I'll be working a lot more with container orchestration, so I'm sure I'll be creating more content on this topic as well.
I'm finishing up studying for the Terraform Associate certification, and then I'll be working on some AWS certifications. I'm sure I'll have some posts up on studying tips and resources, as well as the certification journey.
Conclusion
I'm excited to be accepted into the AWS Community Builders program, and I look forward to sharing more content and seeing how I can contribute.
I'm very interested in what you'd like to see AWS related content on. Please leave some comments on this article – any suggestions would be welcome!